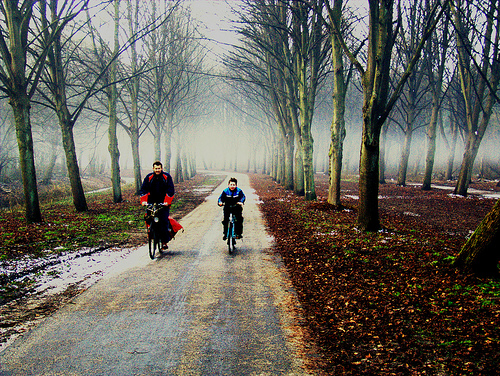 City of bike-lanes and water, my small town, I am back in your streets again, smiling. It took me five years and some months, but I am surrounded by 'my own' four Amsterdam walls and roof-top. Por fin! Yes!
I am back loving it, I feel this is where I (well… for the moment at least) 'belong'. There are no palmtrees here like in Barcelona, and the beach is pretty far away (1,5 hours by bike…!) but it remains one of the better places in Europe to live. And what matters most: I feel at my place and happy here.
From where I live (for now, it's a temporary place for half a year), I bike to the center in 15 minutes. At the same time it is on the edge of town, close to the Amstel river. It takes me five minutes to be in nature, cycle along the riverbanks, to feel space or to wonder around in the forest.
So, you know how it works: feel free to come along and please stay as long as you want. Just send me a nice pigeon before you come and clean the dishes when you leave.