Oh Portugal. How much I loved hitching, cycling and hiking on your roads, your dunes, and cliffs. Wild nature, and wonderful people. Amazing hospitality and what an experience to do all this without money! Just going around the bars and restaurants asking for left-overs, and many times the food would just appear right in front of me. Eating fruits of trees and finding veggies all along my path, and people inviting me over.
From North to South, literally from the furthest border to the most opposite side, by walking and hitching and staying over in Vila Nova de Cerveira, Viana do Castelo, Porto, Espinho, Mira, Coimbra, Talasnal, Tomar, Lisboa, Seixal, Alcácer do Sal, Carvalhal, Sines, Porto Covo, Vila Nova de Millfontes, Almograve, Odemira, Zambujeira, Azenha, Odeceixe, Rogil, Aljezur, Sagres, Salema, Lagos, Silves, Benafim, Vilamoura,  São Brás de Alportel, Tavira and Vila Real de Santo António.
Highlights are numerous, and I am still writing my stories. But one of my personal favourites was Vila Nova de Millfontes, the second town on my unplanned hiking trail. I arrived in the morning, after walking for 6 hours by moonlight over the highest dunes I had ever seen. Coffee and breakfast was given by a nursery, and lunch was provided by some Bulgarians with a restaurant. But my path was blocked by a river and the bridge was far, and I wanted to cross in a more traditional fashion. So I decided to wait at the harbor for a local to bring me across by boat, which happened, without much waiting involved. His ex-wife was Dutch, and so he liked me. My first time hitching on a boat!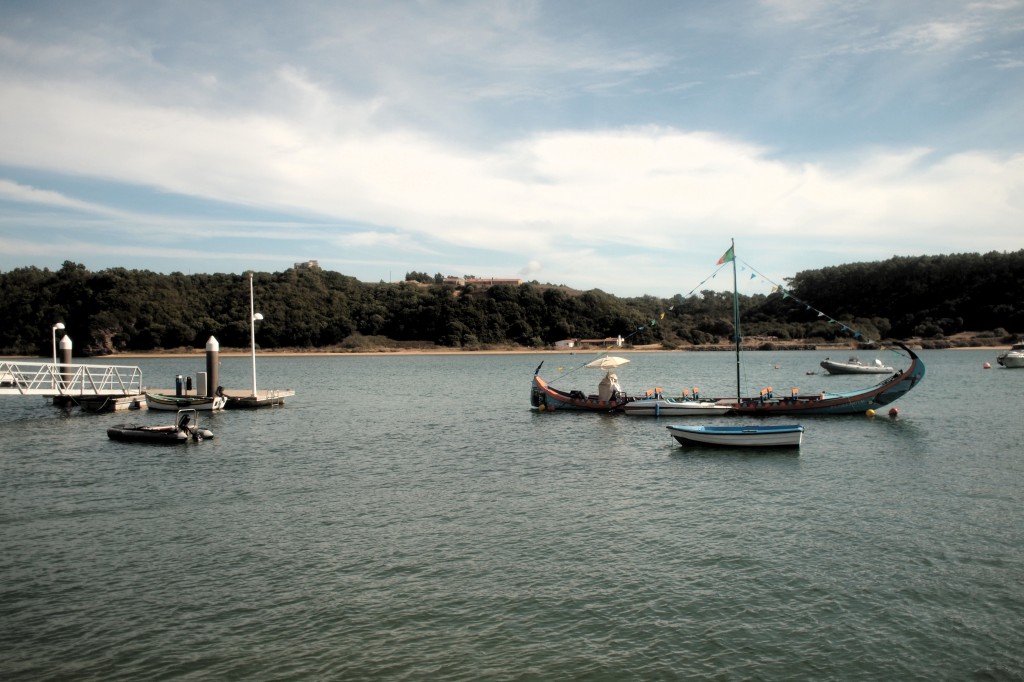 Recapping my experience, I finally had time to publish my photos. Not all of them, as I lost half of my photo-collection after being deprived from my computer, money and phone in the beginning of my way. But that reality was not as bitter as it may appear, as that triggered a set of events that changed my perspective on life tremendously. Ah, where life brings you when you simply surrender and trust!