There used to be a time I wasn't aware of how valuable a link can be. Now I am. Since I got my head into SEO and started making money of my websites through advertisements, I recognize how much value a link is: it could mean a big difference in terms of income.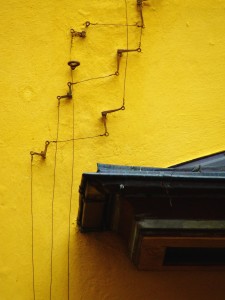 But not all links are equal. Some are really valuable while others are of less value. My links from my Flickr profile for example are of no value. Flickr censors the hyper links with a "no-follow" attribution. This means that search engines pay much less attention to those links. The pain for me is though that my photos are used quite a lot over the Internet, and hence I receive a lot of links to my profile. While those links technically belong to me, Flickr doesn't share the value of those links with me.
So I have been thinking how I can still make use of all the value that sharing my photos on the Internet brings. And there is a way. I hunt down websites that use any of my photos and ask them kindly to change the back-link from Flickr to the photo-galleries on this website for example. Or if there are photos on it about Istanbul, to my Istanbul website. Like this I will build up a better ranking for those websites directly and sharing free content pays off directly.