I bought myself a new laptop, a Lenovo Edge E130. I have tried to work with one of my four old ones, but I had to give up on them one by one. It was no use trying to revive them anymore and I decided it was time to finally buy something new for myself. It was the first time since 2010.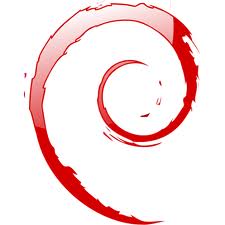 But I didn't want to buy a laptop and spend needless money. And with that I mean for example paying extra for a brand or for an operating system that I do not use. After searching for a while I found out you can buy laptops for pretty cheap in Germany. These laptops come without the Windows operating system. Hence you save around 80 euro, and even more compared to what I pay for the same laptop in my own country.
Next was deciding which operating system to install on it. I have been a GNU/Linux-user since 2003 and I have been attached to Arch Linux since 2008 or so. But I had grown tired of Arch as a rolling-release and having to update my system at least every week or else at some point you will have to fix stuff, while at the same time you are just to do something important with the computer. That sucks. I mean, why is it that the word deprecated is almost like the most used on the Archlinux website?
So I went for good old Debian. And it rocks! The installation went as a fly, I just needed to plug in an ethernet-cable to download the firmware for my wireless driver and after that it was all set.  Since that time I only have very few updates and my system has never failed on me. The only downside of running Debian is that you don't always have the lastest software but this doesn't kill me. The only software I really like to run the latest version is Firefox, and that's easily to be solved through backports. So that's it: from now on I will stick to Debian and will recommend it above anything else.